Buying a paid Keyword research tool is not easy for a new blogger. There are many free keyword research tools available on Google. You will the answer to What are the best keyword research tools here. 5 Best free keyword tools that I use frequently are given below.
Google Keyword Planner
This keyword planner is for google ads. But you can smartly use it for your blogging. Just go to Google Keyword Planner and sign up to create an account.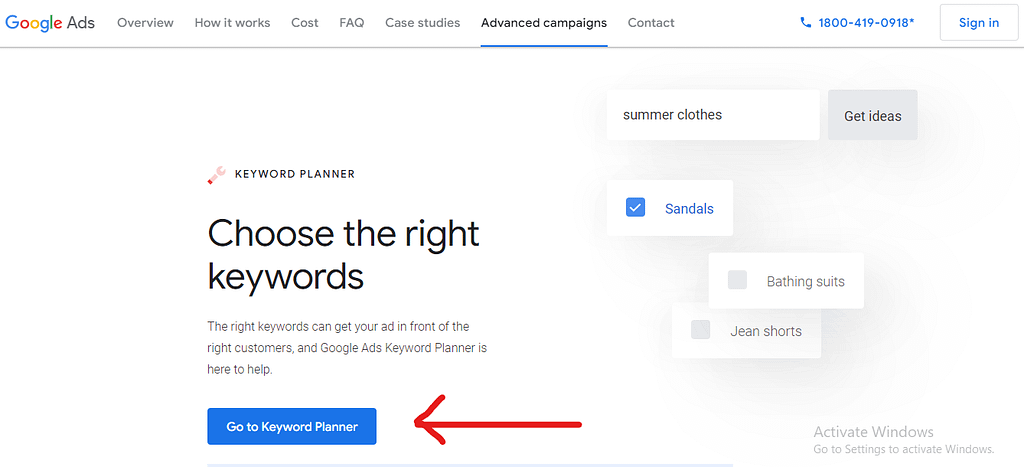 After clicking on the "Go to Keyword Planner" button you will be redirected to select a Gmail account for a google ad campaign. Just complete those formalities and click on the "tools and settings" tab and go to the keyword planner.
Now click on "Discover new keywords" and a new window will pop up. Just type a keyword on there. You will get a lot of information for free.
You can also export those keywords to Google sheets or Excel files. From my experience, you should check this keyword tool by Google.
Keyword tool
This is the best keyword tool, I have ever used. There are lots of different platforms available on it. So that you can do keyword research according to those platforms.

Note: Do you know you can buy premium keyword research tools at a very cheap price? Click here
Similarweb keyword tool
It is very important to look into your website daily. It's organic traffic, keywords, URLs, etc. So, to check this kind of information you can check out the Similarweb tool.
By the way, you can also check other websites' information. This will help you to check your competitor's ranking keywords.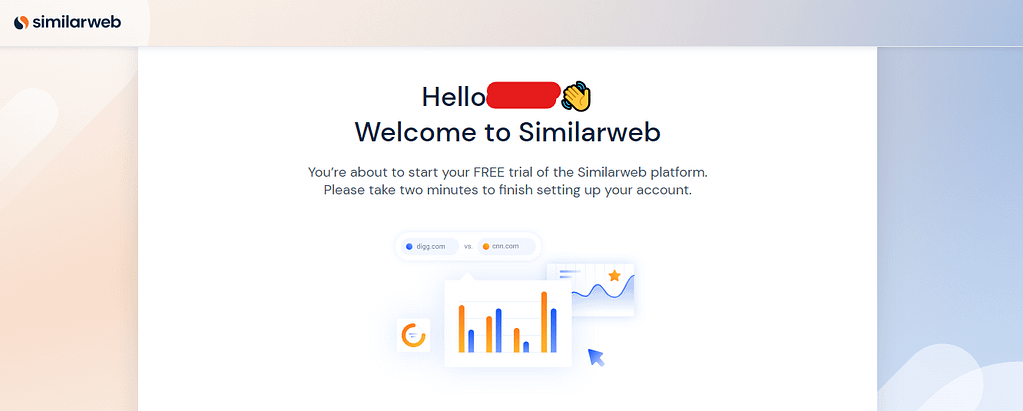 keywordsheeter
This is also a keyword finder website. You can search for keywords and questions, people search on google. It is a very helpful tool. But a big advantage of it is that it does not provide us with the search volume, trend, etc.
But obviously, you can't expect much from a free keyword tool. I am giving the link below just check it once.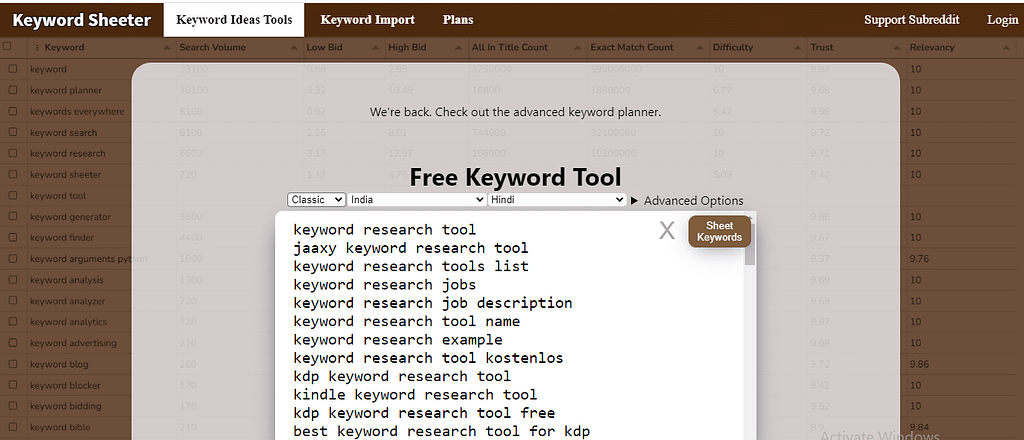 This keywordsheeter website has a free chrome plugin also. You can install it on your PC to check DA, PA, Rank, Organic traffic, backlinks, etc. This plugin is very helpful.
SEOQuake
SEOQuake is a google Chrome plugin. This plugin will help you to check the search volume and CPC of a keyword on the search bar. This keyword tool provides full information from a premium keyword research tool SEMRUSH.
SEMRUSH is a very powerful and famous keyword research tool.