Making $100 easily by blogging is not always a quick and simple process, but there are some steps you can take to increase your chances of success: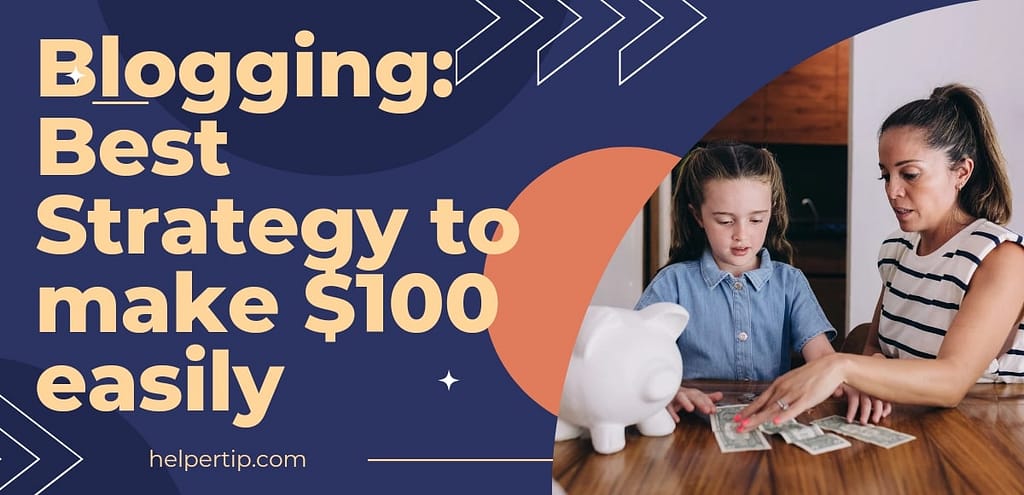 Table of Contents
Choose a profitable niche
Focus on a niche that has a good potential for generating income, such as health and wellness, personal finance, or technology. These niches have a large audience that is willing to spend money on products and services related to these topics.
Create high-quality content in Blogging
Produce quality content that resonates with your audience. This will attract more visitors to your blog and increase the likelihood of them engaging with your content and taking action, such as purchasing a product or service.
Build your email list
Encourage your readers to sign up for your email list by offering a free resource or bonus. This will help you build a targeted audience that you can market to directly.
Promote affiliate products
Sign up for affiliate programs related to your niche and promote relevant products or services on your blog. You can earn a commission for each sale that is made through your affiliate link.
Monetize with ads
Place advertisements on your blog using platforms like Google AdSense or MediaVine. You can earn revenue based on the number of clicks or impressions your ads receive.
Offer coaching or consulting services
If you have expertise in your niche, consider offering coaching or consulting services to your readers. You can charge a fee for these services and provide value to your readers in the process.
Sponsored Posting
Sponsored posts are very famous now. It is also a type of monetization your site. If your blog website has good reach and strong follower base, many company will try to reach you to promote their new product review post through your website. For this, they will pay you.
Conclusion
Remember, blogging takes time and effort to generate a consistent income. By implementing these strategies and being consistent with your efforts, you can make $100 or more through your blog.