Google Search Console is a very powerful tool for websites. You can check your website's ranking terms, URLs, duplicate pages, etc.
From my opinion, it is the most useful free tool for search engine optimization.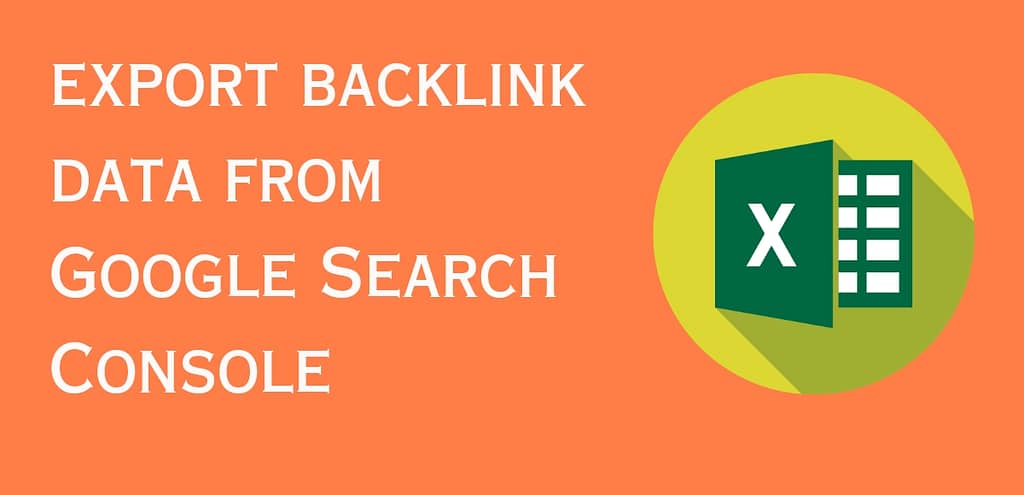 Export backlink data from Google Search Console
To export backlink data from Search Console, follow these steps:
Log in to your Google Search Console account and select the website you want to export the backlink data for.
Click on the "Links" tab on the left-hand side of the screen.
Select "External Links" from the dropdown menu.
Scroll down to the "Top linking sites" section, and click on "More" to see a full list of backlinks.
At the top of the list, you'll see an "Export" button. Click on this to export the data in a CSV file.
Choose the date range for which you want to export the backlink data, and select the file format you want to export it in (CSV or Google Sheets).
Click on "Download" to download the file to your computer.
Once you have exported the backlink data, you can use it to analyze your website's backlink profile, identify opportunities for link building, and monitor your progress over time.
How to use backlink data for SEO?
Backlink data is a crucial component of SEO (search engine optimization). These are links from other websites that point to your site, indicating that they find your content valuable and useful.
Search engines like Google use backlinks as a key ranking factor when determining the relevance and authority of a website.
Here are some ways to use backlink data for SEO:
Monitor Your Backlinks: It's essential to know which websites are linking to your site, as well as the quality of those links. You can use tools like Ahrefs, Moz, or SEMrush to monitor your backlinks regularly. This will help you identify any spammy or low-quality links that could hurt your site's ranking.
Identify Link Building Opportunities: Analyzing your competitors' backlink profiles can help you identify new link building opportunities. Use tools like Ahrefs or SEMrush to see which sites are linking to your competitors but not to your site. Reach out to those sites and request a link to your content.
Prioritize High-Quality Backlinks: Not all backlinks are equal. Links from high-authority sites carry more weight and can boost your ranking. Focus on acquiring high-quality links from relevant sites with strong domain authority.
Build a Diverse Link Profile: Building a diverse link profile is essential for SEO. It's best to have a mix of different types of links, including guest posts, social media, and directory listings. This will help you avoid being penalized by search engines for having an unnatural link profile.
Use Anchor Text Strategically: Anchor text is the clickable text in a hyperlink. Use your target keywords in your anchor text to help Google understand the content on your page. However, don't overuse your keywords, as this can look spammy and hurt your ranking.
In summary, using backlink data strategically is essential for SEO success. By monitoring your backlinks, identifying link building opportunities, prioritizing high-quality links, building a diverse link profile, and using anchor text strategically, you can improve your site's ranking and drive more traffic to your site.